Missions
Several members of Trinity support individual children at the House of Hope orphanage in Haiti located about 41 miles north of Port au Prince. The ministry is dedicated to spreading the love of Jesus by providing food, shelter, clothing, and a Christian education to the children of Haiti. They are a 501(c)3 public charity and 100% of donations go to ministry in Haiti. U.S. administrative costs are paid out-of-pocket or are donated for that purpose.

Currently, the House of Hope cares for 70 orphaned or abandoned children, living in two orphanages.They operate a K-10th school and contribute to the expenses of three more schools. In addition, they are working with our Haitian partners to develop ways for them to become self-sufficient economically, through vocational and agricultural projects.

To help children at the House of Hope, sponsors are needed. A sponsor pays $40 per month or additional funds can be given since there are ongoing needs.
Donations maybe be mailed to:
House of Hope Haiti
917 R Lane
Oberlin, KS 67749
100% of donations will be used for the needs of the children, and all donations are tax-deductible.
Shauen & Krista Trump & Family

Missionaries to East Africa
To view the Trumps website, click here.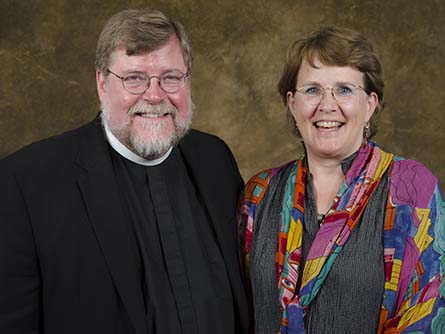 Missionaries to Czech Republic
Rev. Chris Yang & Family,
Missionaires to Bejing, China
Rev. Michael Paul & Family,
Missionaries to Taiwan